3 Tenors – Concluding Gala Performance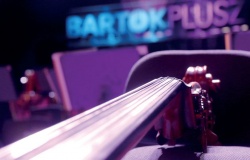 When:

23. June 2019, Sunday 19:00 h

Where:

Category:
Programme: Works by VERDI, PUCCINI, GUNOD, TCHAIKOVSKI, STRAUSS, DERACO, and other popular composers
Soloists: Galeano Salas, István Horváth, Mihail Mihaylov
Conducted by: Mátyás Antal
Contributing: Hungarian Symphony Orchestra, Miskolc
GALEANO SALAS
Praised for his romantic Italianate sound, he has most recently won the Grand Prix and Audience Choice Awards at the IIIrd Éva Marton International Singing Competition. His recent stage appearances include Gastone in La traviata and Roderigo in a production of Otello alongside Jonas Kaufmann, at the Bayerishe Staatsoper where he also appeared in Lucia di Lammermoor and Turandot. His oratorio repertoire ranges from Haydn through Handel to Beethoven and Mozart.
ISTVÁN HORVÁTH
Graduating from the Arts Faculty at Pécs he started his career at the Pécs National Theatre later making his opera debut as Count Almaviva in Rossini's The Barber of Seville in Miskolc. He has sung numerous bel canto tenor roles since then and has appeared regularly with the National Philharmonic Orchestra. With them, he sang for Pope Benedict XVI on the occasion of the 200th anniversary of Ferenc Liszt's birth. He has been solo singer with the Hungarian State Opera since 2010.
MIHAIL MIHAYLOV
A graduate of the National Music Academy of Sofia he debuted singing the part of Count Almaviva in Rossini's Il barbiere di Siviglia. He has appeared in many bel canto tenor roles in Bulgarian and Macedonian opera houses. He also performed in oratorio works by Mozart, Saint-Saëns Schubert with the Sofia Philharmonics and other important orchestras across Europe. In 2015 he won the Grand prix at the International Song Competition "Romansiada" (Moscow, Russia).
Tickets: 4800 / 3400 / 2000 HUF
Venue:
3525
Miskolc,
Déryné u. 1.
|
Website