Albin Fries: Nora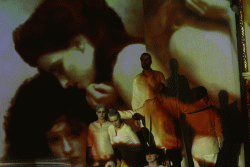 When:

20. June 2019, Thursday 19:00 h

Where:

Category:

Ticket booking:
Winner of the 2018 Opera Composition Competition
In the main roles:
Sonnenfels – Pedro Velázquez Díaz
Arthur - Valentina Pluzhnikova
Nora, Desirée - Sylwia Olszyńska
Andre - Morten Frank Larsen
Directed by: Ferenc Anger
Set and Costume Design: Gergely Z Zöldy
Conductor: Ádám Cser
Contributing: Hungarian Symphony Orchestra, Miskolc
Tickets: 4400 / 3400 / 2400 HUF
Venue:
3525
Miskolc,
Déryné u. 1.
|
Website