Szabolcs Mátyássy: Scævola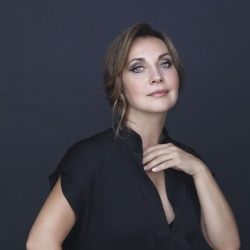 When:

21. June 2017, Wednesday 19:00 h

Where:

Category:
opera |World première
Libretto: László Jánik
Directed by: András Almási-Tóth
Conductor: Szabolcs Sándor
Featuring Andrea Rost
A joint production of Bartók Plus Opera Festival and the Liszt Ferenc Academy of Music
Our world class soprano, Andrea Rost will be starring the production of Scaevola, the winning piece of the Opera Composition Competition launched by Bartók Plus. The main motif of this dramatic piece is the ancient story of Mucius Scaevola saving Rome with his bravery putting his right hand over burning fire. This heroic gesture is reiterated in the opera in a wartime situation at the turn of the Millennium.
Tickets: 3,000/2,000/1,000 HUF
Venue:
3525
Miskolc,
Déryné u. 1.
|
Website